Eu recebo um e-mail da Laura Catena que é uma aula e faço questão de compartilhar aqui com vocês. Admiro esse comportamento profissional, investigativo e sério dela. Grazie Laura.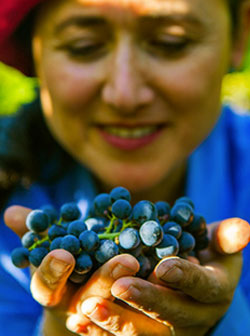 2018-2019 HARVEST REPORT
Prepared by Dr. Laura Catena, Chief Winemaker Alejandro Vigil and Viticulturist Luis Reginato.
Dry weather (precipitations 20-60% lower than usual), small berries and slightly lower yields; cooler temperatures overall. The 2019 harvest happened about 1-3 weeks earlier than usual, and the grapes were in pristine condition with not a drop of botrytis or downy mildew.
We were concerned that there would be problems with frost, because of the dry spring, but a constant evening breeze made frosts rare this year. And outside of Agrelo, there were no significant hail storms. We expected the harvest to be larger than usual, but the combination of dry weather and cool climate resulted in yields slightly lower than the norm. A warm April at the beginning of Autumn guaranteed a healthy harvest of our cool climate Malbec and Cabernet Sauvignon from the highest altitude areas.
A high skin/juice ratio that resulted from the small berry size, made for highly concentrated wines with great color. Acidities ran higher than usual due to the cool climate.
We expect the 2019 wines to be approachable when young, but also able to age.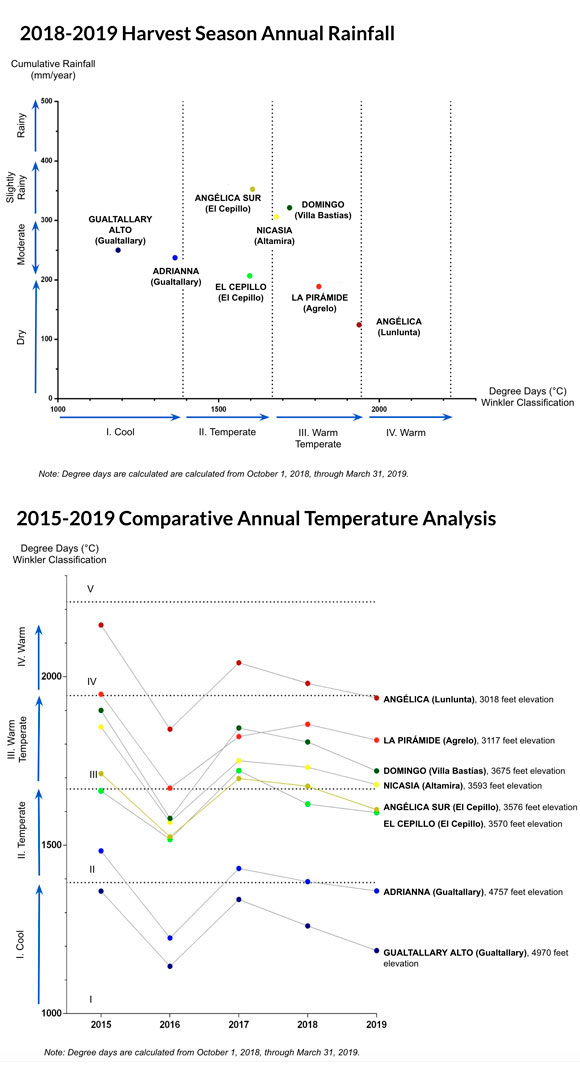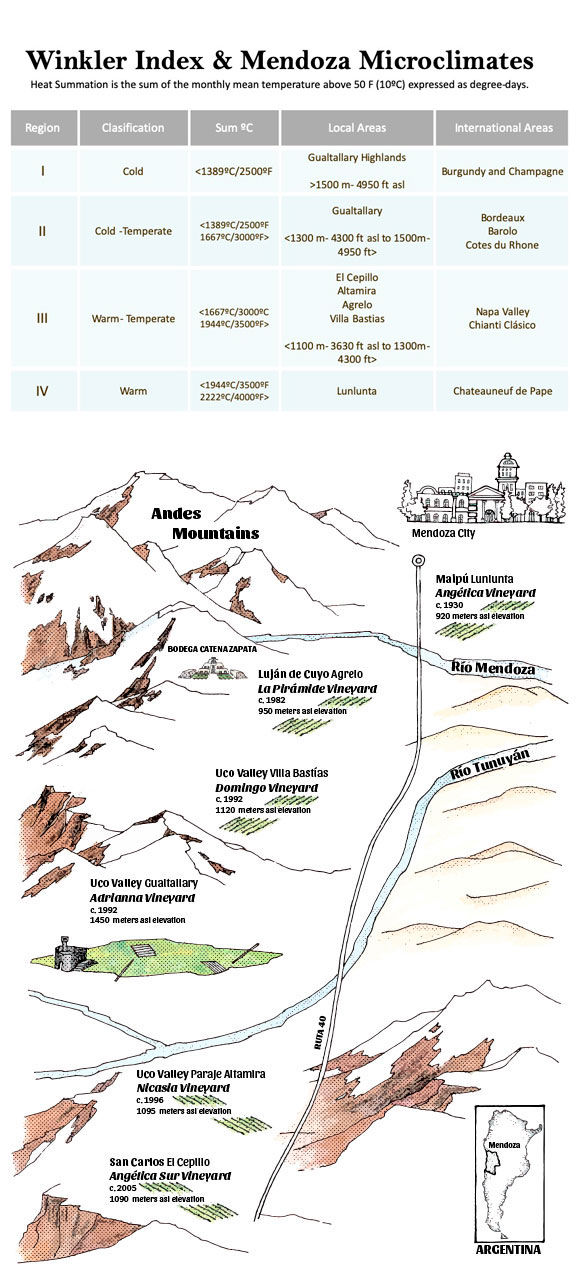 Prepared by Fernando Buscema, Executive Director of Catena Institute of Wine
Keeping with our focus on using science to preserve nature and culture, the Catena Institute of Wine has been conducting two important studies:
1) Roy Urvieta's Study on Malbec Terroirs Across Mendoza
2) Daniela Mezzatesta's Study on the Impact of Soil and Microbes on Malbec Flavor in the Adrianna Vineyard
1) Roy Urvieta's Study on Malbec Terroirs Across Mendoza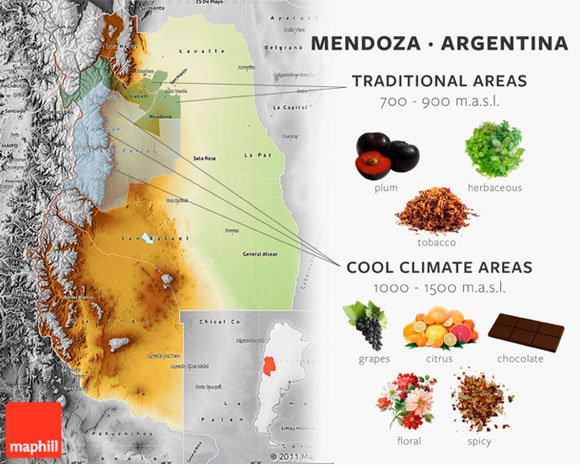 Roy Urvieta, PhD candidate and member of the Catena Institute of Wine, is leading a study on the characterization of Malbecs from three valleys in Mendoza – First Zone, East Valley, and Valle de Uco. We set out to do what no one had done before. We are studying 30 different locations every year, evaluating their chemical compositions and conducting descriptive sensory analysis of each. Our goal is to determine objectively why Malbec grapes cultivated in the same regions but in different parcels vary in flavor and quality.
2) Daniela Mezzatesta's Study on the Impact of Soil and Microbes on Malbec Flavor in the Adrianna Vineyard
Led by PhD candidate and soil specialist at Catena Institute of Wine, Daniela Mezzatesta's study focuses on understanding the effect of terroir on the quality and characteristics of high-altitude Malbec. Specifically, Daniela is studying two parcels only 98 feet apart in the Adrianna Vineyard. Our goal is to pinpoint how the physical, chemical and microbial differences between parcels are responsible for the unique tasting profiles exhibited by the Malbec wine.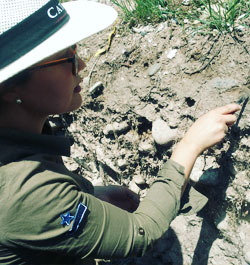 We look forward to continue sharing our research and publications in the years to come, which have been made possible through our academic partnerships with University of California, Davis, University of Bordeaux, University of Burgundy, and Argentina's National Scientific and Technical Research Council (CONICET – Consejo Nacional de Investigaciones Científicas y Técnicas, in Spanish).

Comments
comments